Testimonials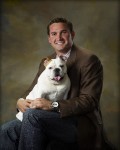 Ryan Zimmerman - Washington Nationals Third Baseman
"Jeff's work is the best! His work is first class."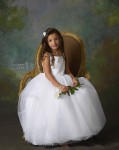 Jonathan and Dunia Queen - Clear Brook, Va
"Jeff knew exactly what we wanted, and delivered beyond expectations. We will be back for a full family portrait."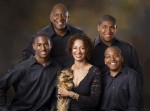 Doc Walker - Washington Redskins Super Bowl Champion and broadcaster
"Jeff created a sensational portrait of my family. It hangs with pride over my fireplace. We love it! Jeff is the pro's pro."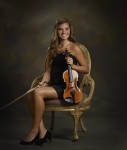 Franziska Moeckel - Potomac, Md.
"This is the first time that I feel the 'true me' is captured in a picture. Mr. Lubin is a pleasure to work with."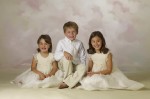 Kara Stoll - McLean, Va
"My portrait is amazing and really captures the unique beauty of each of my children. Thank you so much."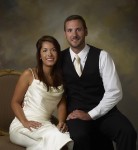 David and Mary Lalich - Woodbridge, VA
"I cried when I saw the portraits. We are both delighted and can't wait to display them in our family room."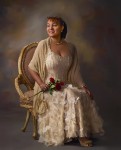 Tsion Abraham - Woodbridge, VA
"This is my first portrait in my entire life. I never knew I looked this beautiful, and all the credit goes to Lubin Portraits. Everything looks great, astonishing!"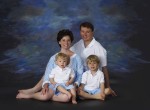 Michele Neff-Franke - Vienna, VA
"The portrait is amazing – I am actually crying with tears of joy."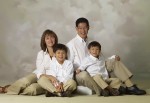 Laura Salarno - Arlington, Va
"I love love love my portrait!!! Everyone has their natural expression. Jeff is on a completely different level than any other photographer I have ever worked with."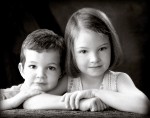 Karl Schnitgen - McLean, Va
"We have a three and five year old which is not always easy. Jeff did an amazing job with a wonderful selection of portraits! He is amazing."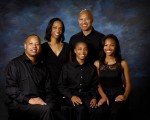 Renee Boodhoo - Manassas, Va
"Mr. Lubin and his staff were very helpful and easy to work with. Our family portraits are beautiful and I know we will treasure them forever."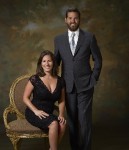 Jonathan Slater - Burke, Va
"The portrait is beautiful. Mr Lubin is a master at his craft."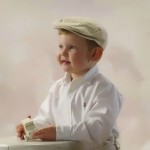 Melanie Surprise- Lake Ridge, Virginia
"My experience was wonderful and I am in love with my portrait!"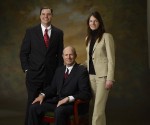 John Higgins - Alexandria, Virginia
"Jeff was enjoyable for all of us us and put us all at ease. He is so talented!"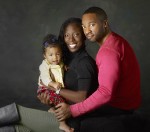 Louis Ludwick - McLean, Virginia
"We found the experience to be smooth from start to finish!"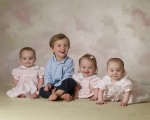 Seth and Marion Watkins - Vienna, Virginia
"What a great experience! We'll be forever staring into our children's eyes in that portrait."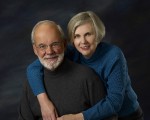 William Shumann - Arlington, Va
"The portrait is both natural and flattering at the same time. Highest marks for customer service and professionalism! Will be back."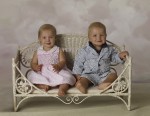 Julie Simmons - Fairfax, VA
"The portrait captures the moment in my twins' lives I never thought possible. Jeff was amazing. Highly recommend!"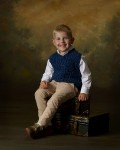 David and Lauren Petron - Alexandria, Va
"My son is energetic and is alway moving and has not alway cooperated for photography sessions. Mr. Lubin was incredible with him, keeping his attention and capturing a beautiful portrait. We will treasure them forever!"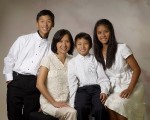 Ching-Fang Chen - McLean, Va
"Wonderful!"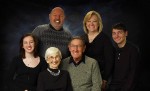 Becky Burnard - Fairfax Station, Va
"The finished product absolutely blew me away! And you even caught my father's rare genuine smile. These will be family heirlooms for generations!"
Danielle Castropoland - Herndon, Virginia
"Love how you were able to work with our puppy and ferrett. Hugs, hugs."
Maria and Michael Martin - Herndon, Virginia
"Our portraits are going to be treasured forever and ever. Thank you! Thank you! Thank you!"
George Clapsis - Washington, DC
"Perfect! Love it! Awesome quality!"
Susan Morris White - Post, Virginia
"We had a great experience and love our portrait."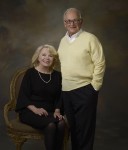 Alice Quattromani - Locust Grove, VA
"The portrait was superb! We tried before with other photographers, but were never satisfied. Jeff knows portraits!"
Susan K. Cox- McLean, Virginia
"Portrait is beautiful! We're very pleased with quality. Customer Service exceeded expectation"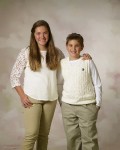 Anthony Pease - Oak Hill. Va
"Portraits are great! The whole process was a pleasure. Exceeded our expectations."